New Development Kit arrived: DKBT Bluetooth Smart Ready Development Kit
Hi Bluetooth developers
today I received the brandnew DKBT Bluetooth Smart Ready Development Kit including the following parts:
DKBT Development Kit main board
BT121 Bluetooth Smart Ready carrier board
Micro USB cable
1.5V AAA battery
Printed Quickstart guide and EULA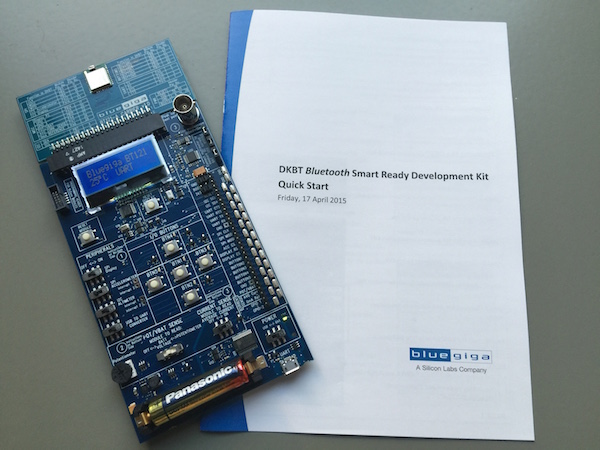 Of course the moment the kit was in my mailbox was exciting enough, but after I flipped over the first page of the quickstart guide, I saw illustrations of BLExplr, my BLE explorer app which is available in the Apple App Store, describing the use of the Bluetooth Smart demo with iOS.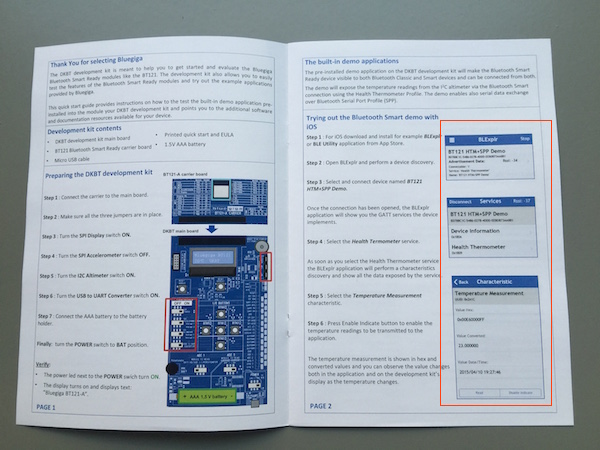 Simply discover for Bluetooth devices: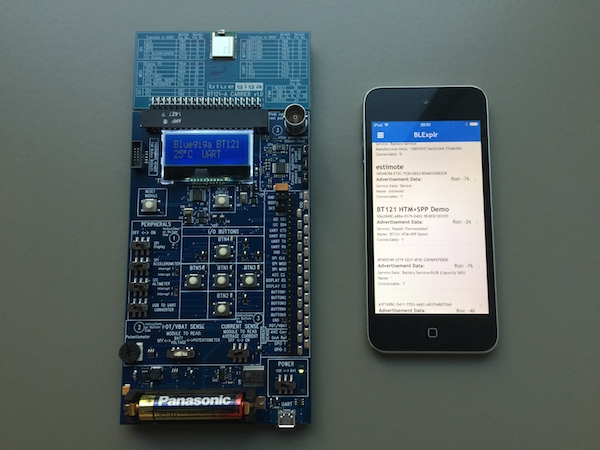 Connect the BT121 HTM+SPP Demo, select the Health Thermometer Service, then select the Temperature Measurement characteristic and enable indications: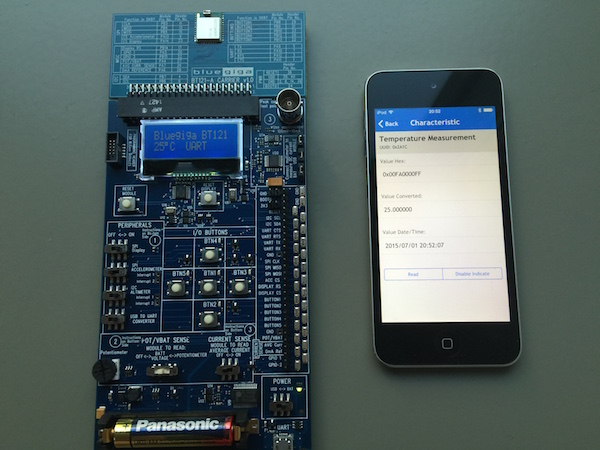 But that's not all. You can discover the board with a PC or Mac as well. I just opened the Bluetooth Settings of my Mac to get the board discovered. Well my iMac is a 27-inch, Mid 2011 model so there is no BLE build in.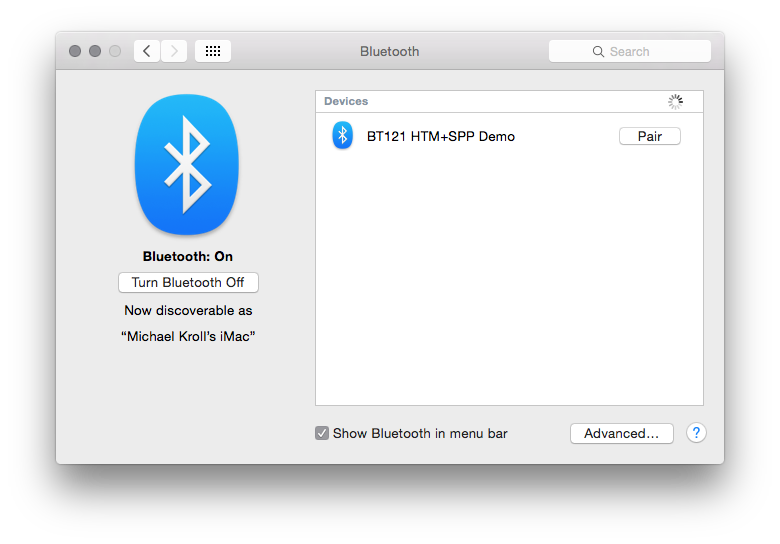 I just paired the BT121 and opened up CoolTerm. Once you open a connection wuth 112500 baud, you can see the output as shown in the terminal window screenshot below.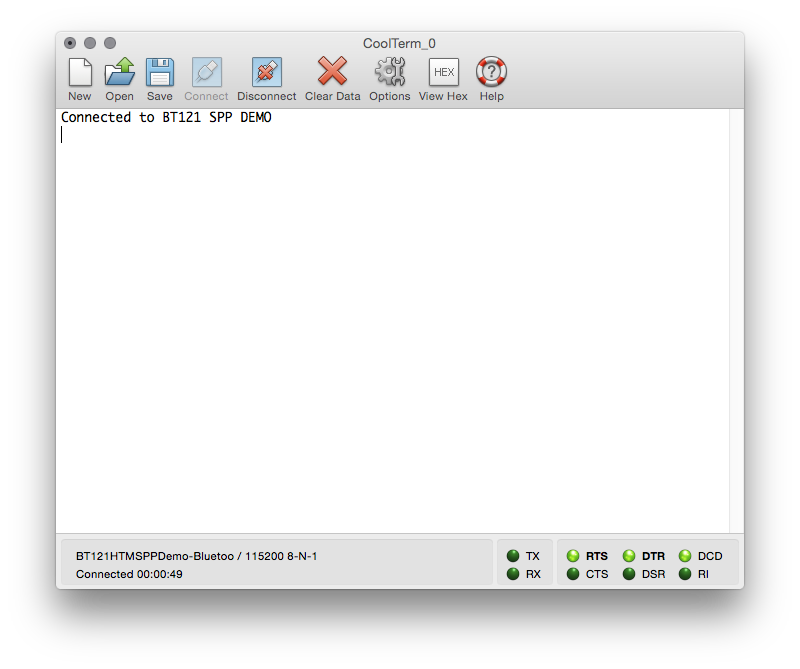 Well I was somehow expecting that the sample firmware will send the temperature data over the serial port, but this is missing. Need to dig into the BGScript of the sample now and add this functionality. Will keep you posted.
Thank you for reading
Michael