First look on BlueGiga's new DKBLE Development Kit
Hello BLE developers,
today I received the new DKBLE Development Kit today and will give you a quick summary whats included and what I think is really cool in this version. The box is not very interesting, but as you can read on the sticker it is now the "DKBLE Development Kit" without additional module number.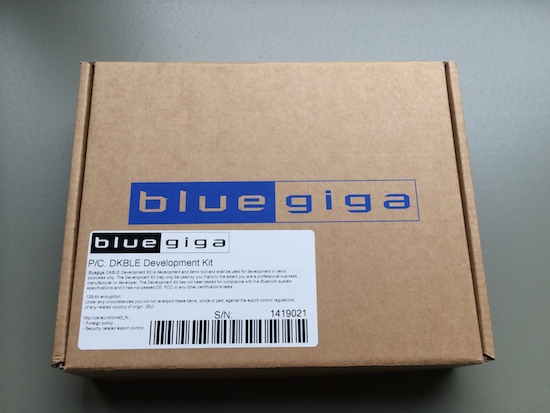 After opening the box, I was totally impressed. The contents of the box is listed below:
Quickstart Guide
End User License Agreement
BLE Development Board
BLE112 Carrier Board
BLE113 Carrier Board
BLE113-256K Carrier Board
BLE121LR Carrier Board
2 USB Micro Cables
1 BLED112
1 CR2032 Battery
1 Ribbon Cable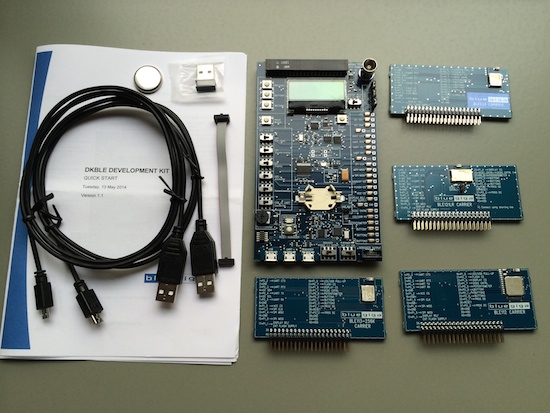 But where is the Texas Instruments CC-Debugger, which was part of the BLE112 and BLE113 modules development kits? It seems that the CC-Debugger is now directly integrated on the BLE Development board. Take a look at the detailed pic showing the BLE Development board. There are three USB Micro sockets. One of them is labeled "DEBUGGER". I just connected the BLE Development board, with the BLE112 Carrier attached to my Windows7 machine and SDK1.3 installed. After starting BLE-Update the board was detected as CC-Debugger and I was able to program the module directly. This is very cool. See the following picture for a more detailed view of the BLE Development board: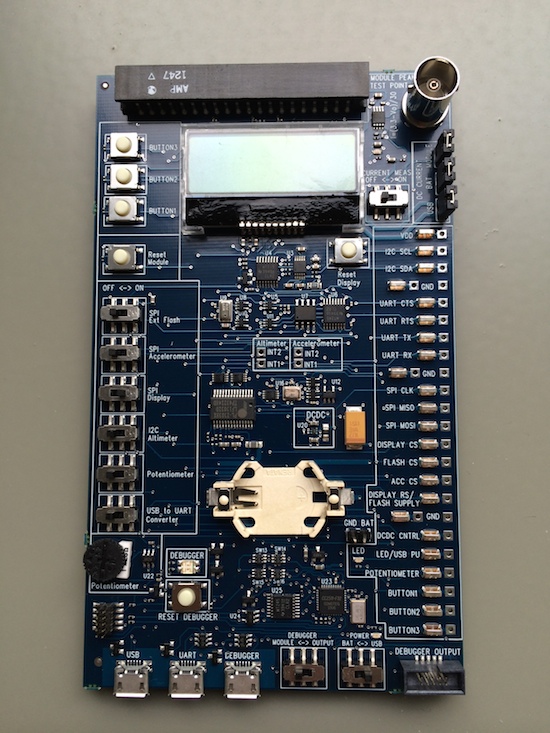 Finally see some photos of the carrier boards which are included in the development kit as well: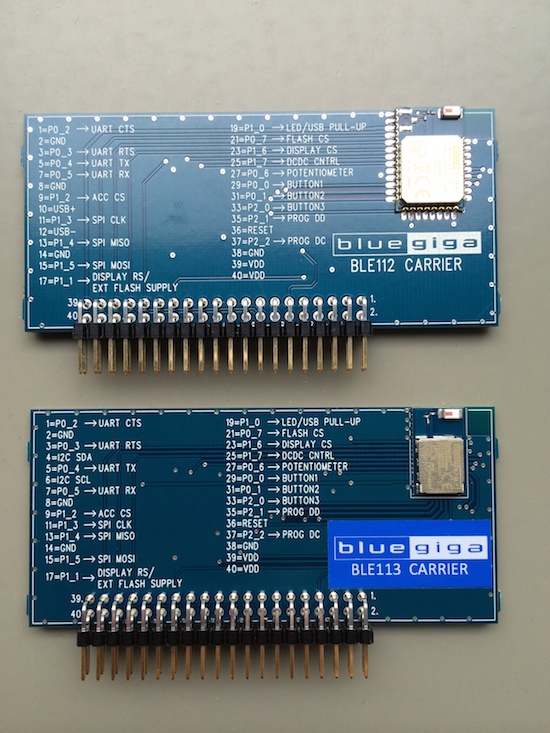 At first look, the new kit is awesome! Thanks to BlueGiga for sending it in. Now I'm very curious to play around with the new BLE121LR. I'll keep you posted on my progress testing the BLE121LR.
Thanks,
Michael.