Easter egg found ! Hunt is over.
Hello everyone,
the hunt has ended more quickly as I imagined. The easter egg is hidden behind the app icon in the settings screen. You can see it by double tapping on the icon.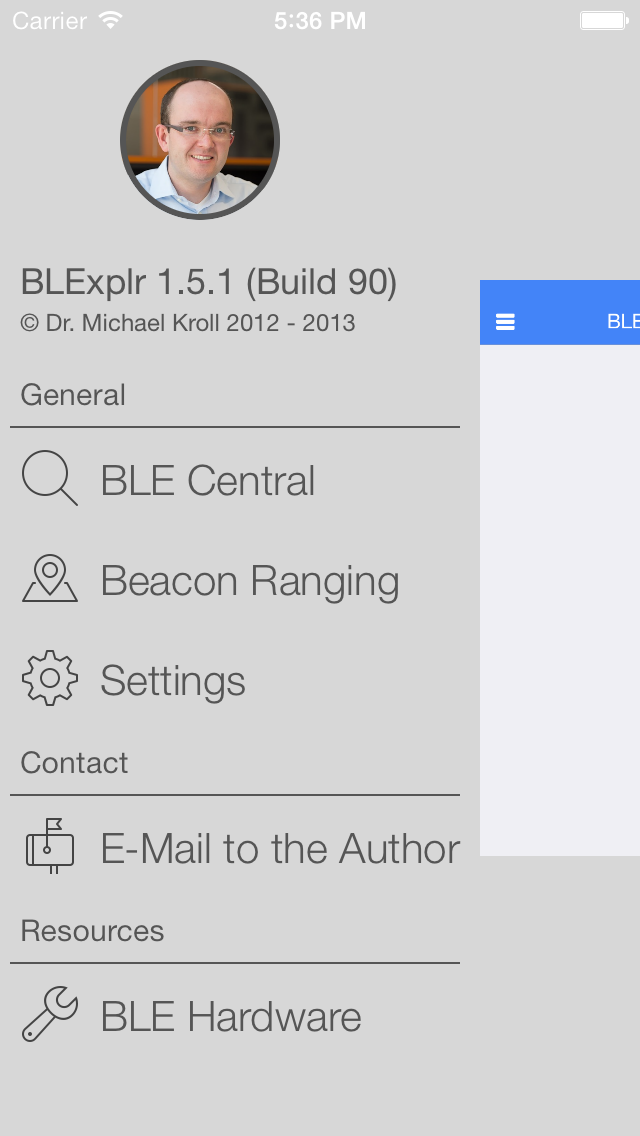 The winner is: Tian Zhang (@KhaosT) He will receive the BLEBee v1.0.0 as soon as it can be shipped from Seeedstudio. Thanks for participating,
Michael.